More than 40 people braved bad weather to take a look at information about the six priority projects being considered as part of the Folkestone Place Plan.
The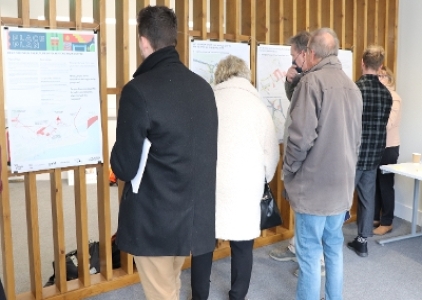 event was held at the Bouverie Business Centre on 31 March and visitors were able to see information on display boards and talk to members of the consultant team, We Made That, who are leading on the Place Plan work for the council.
Further public events are being planned for May.