Highview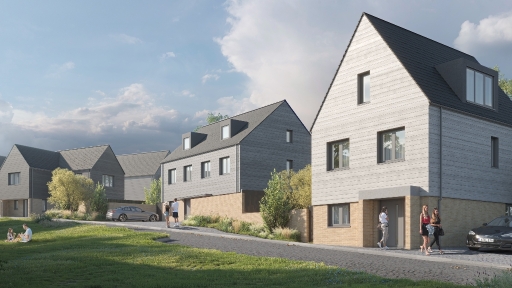 A new development in Folkestone is setting the standard for future building in the district.
The 30 homes, which will be built on the former Highview school site in Moat Farm Road, have been designed by our in-house team, and are all for affordable rent. When complete, they aim to be zero carbon in use.
The team has, for the first time, been joined by three tenants who are assisting in looking at different ways of ensuring the homes substantially reduce carbon emissions, as well as accessibility and place-making.
The zero-carbon-in-use initiatives include: mechanical ventilation with heat recovery systems (MVHR), photovoltaics (solar panels), battery power storage (which links with the panels), and air source heat pumps (ASHP).
Work is expected to start on Highview's 24 houses and six flats (which include wheelchair-compliant units) early in 2022. The fully-accessible small neighbourhood will have open spaces with child-friendly landscaping, forming a sense of place. It will be connected to surrounding streets, with an emphasis on the movement of pedestrians, rather than vehicles.