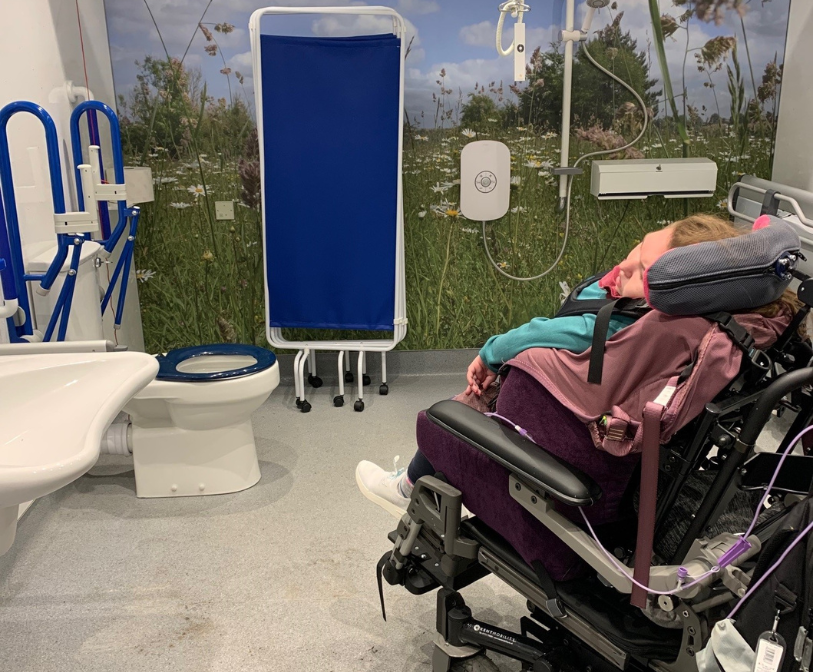 Folkestone & Hythe District Council has secured £205,000 of government funding to bring three new Changing Places toilets to the district.
Facilities will be installed in the Lower Leas Coastal Park, the Coastal Destination project at Littlestone and Folca in Folkestone town centre.
Changing Places toilets are designed to meet the needs of disabled children and adults with complex needs and rely on carer support.
They differ from standard disabled toilets designed for those who can use a toilet independently. Specialist equipment includes ceiling hoists and changing tables.
The Department of Levelling Up, Housing and Communities launched the Changing Places Fund in 2021 to increase the number available across the country.
Cllr John Collier, Cabinet Member for Property Management and Grounds Maintenance, said: "I'm delighted we're able to add three Changing Places toilets to the district – especially as there is a particular shortage of the facilities in seaside and park locations across the country.
"They will provide a safe and dignified space to attend to personal care needs, something those without a disability can take for granted."
The council has already committed to ongoing cleaning and maintenance costs once they are opened to the public.
Leader Cllr David Monk added: "The need for Changing Places toilets in our district was raised by residents during the Folkestone Place Plan engagement sessions. So it's especially pleasing to have received this money as it will enable us to deliver what is needed by our community."
Katrina O'Leary from Need2Change, a group which works to improve facilities for those with complex disabilities, also welcomes the news.
She said: "Thank you to the local residents who helped with deciding where they are most needed and well done to Folkestone & Hythe District Council on its successful application for funds."