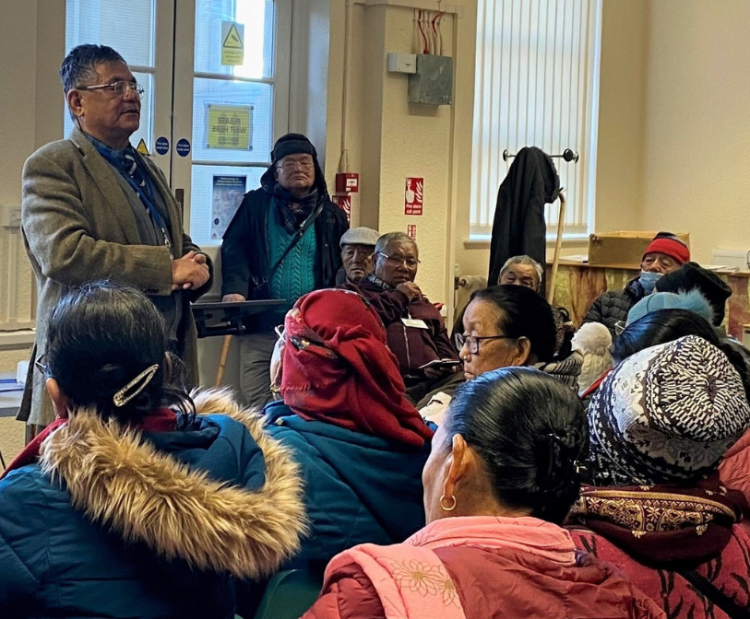 Four district warm spaces helping residents struggling with the increased costs of heating their homes have been boosted with additional funding.
Folkestone & Hythe District Council has received the funding from UK Power Networks, as part of the distribution network operator's initiative to ramp up support for customers over the winter.
The £27,300 contribution will go towards the warm spaces offered by the district's community hubs in New Romney, Hythe and Folkestone and the Nepalese Community Centre in Folkestone.
The money will help with the additional costs of opening and running the warm spaces and enable fuel vouchers and warm packs to be given to those attending who are most in need.
Shivadhan Rai, Nepalese Community Centre chief co-ordinator, said: "We're really pleased to have been given this funding. The scheme is already keeping our community warm and this additional sum will help greatly."
Cllr Jenny Hollingsbee, Cabinet member for Communities, said: "I am thrilled that we have secured this funding for the warm spaces which have been operating to provide a haven for those worried about putting on or turning up their heating.
"As well as somewhere warm to go during the day these four places provide so much more – they offer companionship as well as essential help and guidance for those who are worried and don't know who to turn to."
Farina Farrier, Social Sustainability Strategy Programme Manager at UK Power Networks said: "Our customers are facing unprecedented challenges which is why we have expanded our fuel poverty support, working collaboratively with others to deliver practical support that will make a real difference to people's lives. We are delighted to be able to support this scheme to run welcoming communal spaces that provide opportunities to socialise and receive assistance."