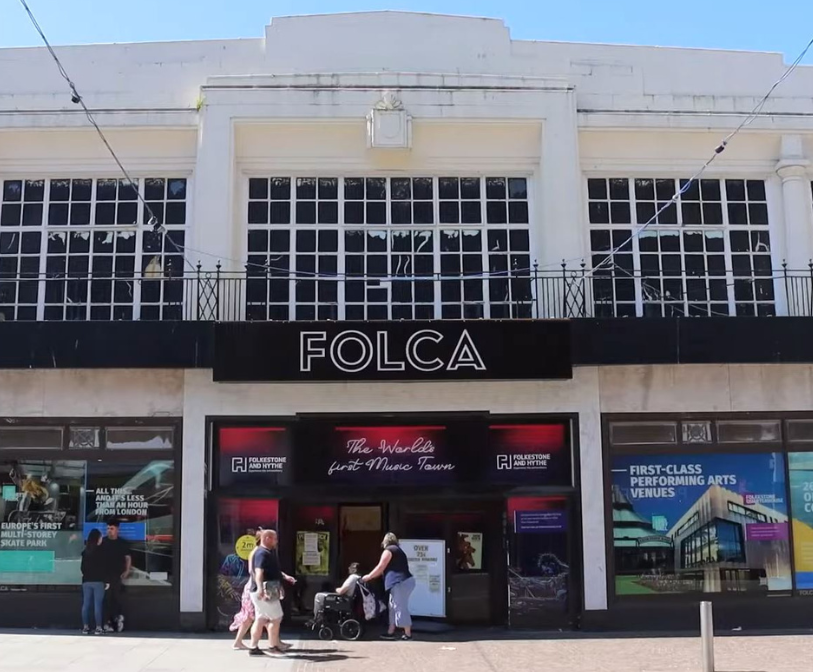 Works to bring the Folca building in Folkestone back into use are due to start next week (from Monday 6 March).
Folca will be separated into two parts: the Edwardian part of the site in Bouverie Place and the Art Deco section in Sandgate Road.
The council's recent successful Levelling Up Fund bid for £19.8 million will partly support the refurbishment of the Art Deco section of the building. New uses for this part will be explored – with an intended focus on public services, retail, leisure and business uses for the rejuvenated building.
Preparation works undertaken will be asbestos removal. Contractors wearing protective clothing will remove asbestos safely from the building and will be using part of Albion Mews temporarily for this process.
Leader Cllr David Monk said: "I am delighted work is progressing on the Folca building. This is a key part of our ambitious project to secure the long-term future of Folkestone town centre.
"This development will have a truly transformational impact. Key to our plans is creating new employment opportunities and encouraging footfall supporting our local businesses.'
To support the Levelling Up Fund bid, the council commissioned a video to showcase the wealth of opportunities.
Visit folkestone-hythe.gov.uk/folkestoneplaceplan to find out more about the Folkestone Place Plan.