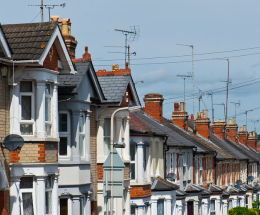 Folkestone & Hythe District Council has been awarded £2.6m to further improve the energy efficiency of council-managed homes.
The funding from the Department of Energy Security and Net Zero will be matched by the council bringing the total spend on improving the homes and wellbeing of tenants to £5.2 million.
The new grant will continue the work begun last year under Wave1 of The Social Housing Decarbonisation Fund (SHDF). This is seeing tenants in more than 100 homes benefitting from improvements such as new cavity wall insulation, double-glazed windows, new external doors and solar panel installation.
With an aim to create green job opportunities in the district, F&HDC have found and used suitably qualified local contractors for some of the insulation work and will continue this local approach with Wave 2.
A council spokesperson, said: "This additional grant is an endorsement of our good work to date and will improve the energy efficiency in another 300 of our social rented homes.
"It will also improve the well-being and comfort of our residents, who will have to use less energy to keep warm in winter."
Tenants will be individually contacted and a time arranged for the work to be carried out over the next 24 months, with the funding being used for homes with the most urgent need.