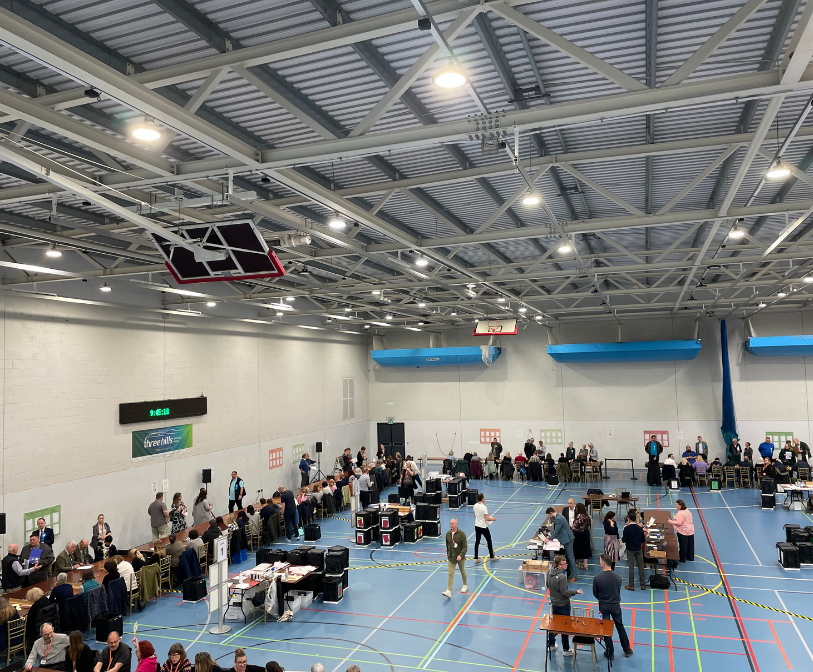 30 candidates have been elected to Folkestone & Hythe District Council.
The following candidates have been elected in the district council elections:
Broadmead: Belinda Walker (Labour and Co-operative Party)
Cheriton: Mike Blakemore (Green), Polly Blakemore (Green) and Rebecca Shoob (Green)
East Folkestone: Adrian Lockwood (Labour), Connor McConville (Labour) and Jackie Meade (Labour)
Folkestone Central: Abena Akuffo-Kelly (Labour), Laura Davison (Labour) and Liz McShane (Labour)
Folkestone Harbour: Bridget Chapman (Labour) and Nicola Keen (Labour)
Hythe: Rich Holgate (Green), Anita Jones (Green) and Jim Martin (Green)
Hythe Rural: Jeremy Speakman (Green) and John Wing (Green)
New Romney: Paul Thomas (Independent) and David Wimble (Independent)
North Downs East: James Butcher (Green), David Godfrey (Conservative) and Stephen Scoffham (Green)
North Downs West: Jennifer Hollingsbee (Conservative) and Elaine Martin (Green)
Romney Marsh: Tony Cooper (Labour and Co-operative Party) and Liz Grant (Conservative)
Sandgate and West Folkestone: Garry Fuller (Liberal Democrats) and Tim Prater (Liberal Democrats)
Walland and Denge Marsh: Clive Goddard (Conservative) and Alan Martin (Conservative)
The political make-up of Folkestone & Hythe District Council is as follows: Green 11, Labour 8, Conservative 5, Liberal Democrats 2, Independent 2, Labour & Co-operative 2.
Details of the new leader and other senior roles will be determined at the council's annual general meeting on Wednesday 24 May.
Visit folkestone-hythe.gov.uk/local-elections-2023 for more information about the election results.
Parish and town council votes were also counted this afternoon (5 May) and the outcomes have been published on our website and social media accounts.