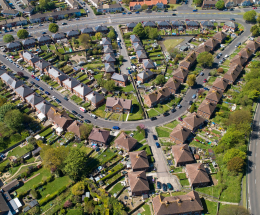 Residents struggling to meet the costs of rising food and energy bills are being encouraged to apply for financial support.
Folkestone & Hythe District Council has been awarded Household Support Fund (HSF) money from central government by Kent County Council.
The first phase of the fund, which will run until 22 September 2023 subject to fund availability, offers support with food and fuel costs.
Anyone aged 16 or over and living in the district may be eligible for a payment. To qualify you must be in receipt of benefits (including Universal Credit, Jobseekers' Allowance, Pension Credit and Housing Benefit), receive a council tax reduction due to low income or be on a low income (such as minimum wage) earning less than £30,000 per year.
A Folkestone & Hythe District Council spokesperson said: "With the cost of energy, food and other household bills continuing to increase, we know this funding will provide extra support for residents and families feeling the pinch.
"Applications can be made online and additional guidance is available to make the process as easy as possible."
Funds are limited and residents are asked to apply as soon as possible. Visit folkestone-hythe.gov.uk/household-support-fund for full details of the criteria and to make an application.
Applications for an award may be made via a self-referral or via a request from a council officer, councillor, or voluntary/community organisation.
The household support fund is part of the cost-of-living support provided by the council. Visit folkestone-hythe.gov.uk/help-support-cost-living for information about the help being offered by other local organisations.
The district's community hubs can offer services such as home meal delivery, food and medicine collection/delivery, or even just a chat and friendly advice for those who don't have anyone to turn to.