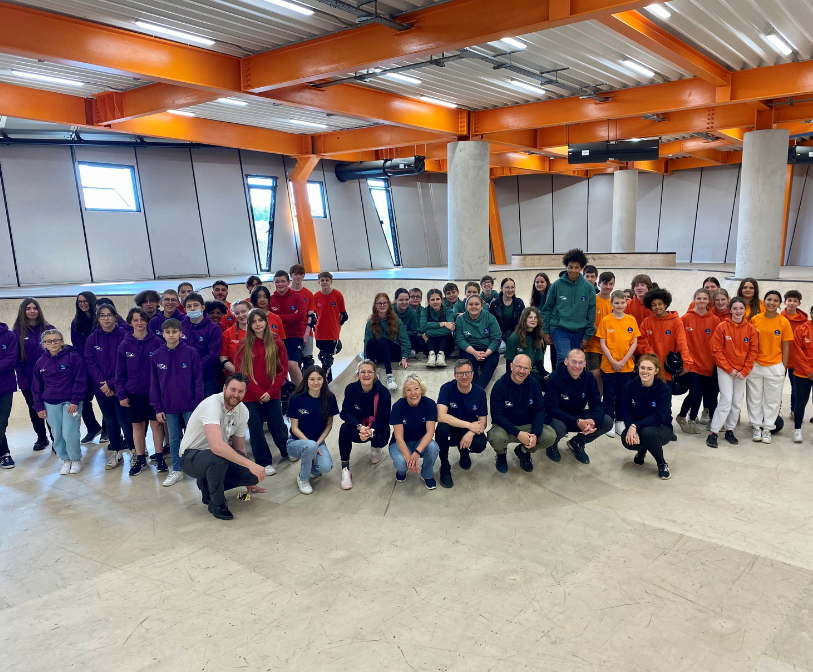 Thirty young people from Folkestone & Hythe are taking part in an exciting cross border weekend of sporting activities as part of the Tall Ships project.
The pupils, aged 13 to 14, have been selected by local schools and join 30 young people from twin town Boulogne on the Tall Ships adventure, postponed from 2021 due to Covid.
The 2023 project, supported by Folkestone & Hythe District Council and Boulogne Town Hall, began on Thursday (18 May) with a visit to Folkestone by the French young people.
The group is enjoying four days of activities and challenges organised by The Sports Trust – including water sports, orienteering and a visit to the F51 skate park. Next month (June) a return exchange weekend will be held in Boulogne-sur-Mer.
Thirteen local pupils will then be chosen according to their attendance, commitment, and motivation to crew the Tall Ship Thalassa alongside their French counterparts on a five-day voyage in July.
They will set sail from Folkestone Harbour on 9 July arriving in Boulogne in time for the famous sea festival (La Côte D'Opale fête la Mer ) – a gathering of tall ships and traditional boats attracting hundreds of thousands of visitors.
The Tall Ships opportunity of a lifetime uses the physical challenges of sailing and competitive sports as a vehicle to break down language barriers, raise aspirations, improve self-confidence and self-esteem and develop team spirit.
A council spokesperson said: "This project brings young people together to learn a range of very valuable skills and we are pleased to be able to support Tall Ships once again.
"Over the four days in the district the young people will form new friendships and be able to learn new skills, testing themselves in a range of environments."