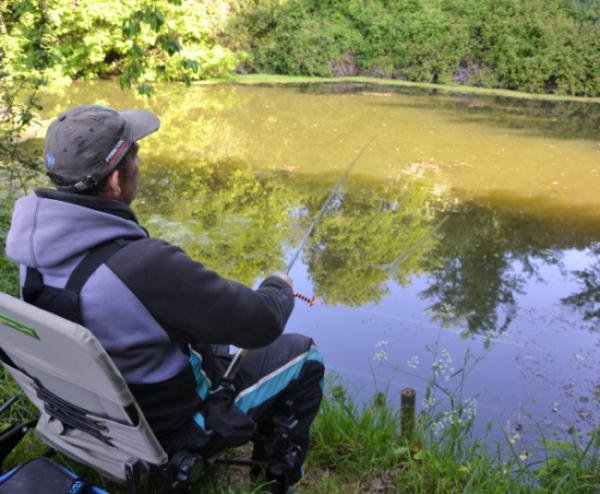 Fishing facilities along the Royal Military Canal in West Hythe will be improved thanks to Environment Agency funding.
Folkestone & Hythe District Council has been awarded £4,000 for 15 new angling platforms between West Hythe Dam and the foot of Lympne Hill as part of the 2023/24 Fisheries Improvement Programme.
They will replace the existing platforms which have fallen into disrepair.
Following the successful bid, the 'fish swim kits' will be installed in the autumn, subject to Historic England approval, with support from excited Cinque Ports Angling Society volunteers.
A Folkestone & Hythe District Council spokesperson said: "These improvements will create better access for all those wanting to fish this stretch of the canal, so we're pleased our bid has been approved by the Environment Agency.
"We are looking at fitting platforms made of materials that last longer, require less maintenance and create a safer non-slip surface for the angling community."
The Fisheries Improvement Programme was subject to more than 200 applications for 2023/24, covering a wide range of ideas to improve habitats for fish and facilities for anglers.
The Cinque Ports Angling Society has 260 annual members, and also sells day tickets and runs events throughout the year.
Neil West, Cinque Ports Angling Society chairman, added: "We're especially thrilled this will improve accessibility, making angling an activity that can be enjoyed by even more people in the community."