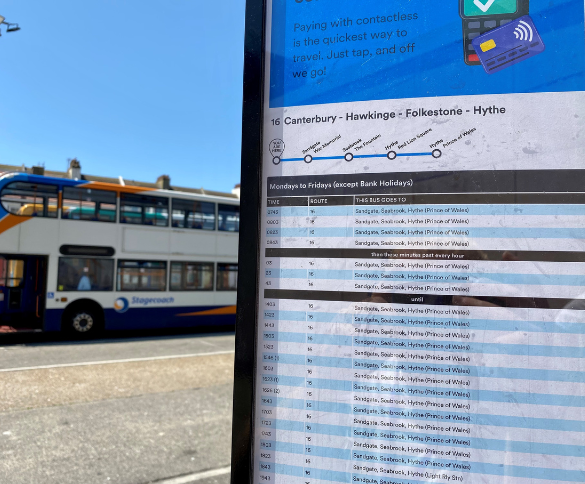 Stagecoach has been urged to reconsider its decision to cut vital bus services in Folkestone and Hythe.
The bus operator announced earlier this month that it would no longer operate route 16 between Folkestone and Hythe from September. It is also in discussion with Kent County Council about the future of seven other routes.
The request to think again about its decision has come from Cllr Jim Martin, Leader of Folkestone & Hythe District Council.
He said: "We are not just talking about services which are nice to have - these routes are vital for residents getting to work, to hospital or to school or college.
"Reliable, accessible and efficient public transportation is what our community deserves, particularly at a time when climate change is a clear signal that we should be leaving cars at home.
"We appreciate the challenges facing Stagecoach but we are asking the company to think again and I will be meeting with Joel Mitchell, managing director of Stagecoach South East to discuss."
The company is also planning to close its site at Kent Road in Cheriton and move operations to Dover and Ashford.
More information about the proposals can be found by visiting the Stagecoach website.