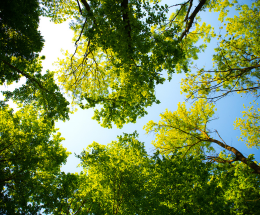 A call has gone out for residents and businesses to give views on a strategy to reduce carbon emissions across the Folkestone and Hythe district.
The proposed District-Wide Carbon Plan has been published by Folkestone & Hythe District Council and sets out the suggested approach towards a net zero future
The plan recommends efforts should be concentrated on five priorities, known as the priority pillars of focus, – road transport, residential, commercial and industrial, waste and water and carbon absorption and biodiversity.
Actions are listed against each of the five pillars – some that can be achieved by the council alone, some by collaboration and those which can only be delivered by other organisations.
Since declaring a climate emergency in 2019, the council has been working to reduce carbon emissions from its own estate and operations.
The council's emissions account for about 0.38% of the district's total so the council is calling for communities and businesses to work alongside it in the challenge of reaching a net zero target.
Cllr Stephen Scoffham, Cabinet member for Climate, Environment and Biodiversity said: "The council is happy to have led on producing this document but this is not just about what we, the council, can do. We shall continue to work to reduce our emissions but so much more needs to happen across our district.
"You will read in the plan that there are opportunities to get involved in changing the future for the generations to come. We want to work with our local community to pull those ideas together, facilitate where we can but steer people in the right direction to make the real difference that I know so many want to achieve.
"Please work with us to make sure this plan is not just a tick box exercise that gathers dust on a shelf or in a computer file. There are very real and positive actions to lead us to more sustainable solutions so we can transition to a low-carbon district."
The plan can be read on the council website and is open for comment until 5pm on Friday 1 December 2023. Comments can be made in a variety of ways:
Online via council website folkestone-hythe-consult.objective.co.uk/kse/
Attending a drop-in event to talk about the plan and meet members of the district's Carbon Innovation Lab at:
Scout Hall, Church Ln, New Romney TN28 8ER on Wednesday 15 November from 12 noon until 4pm.
Hythe Sports Pavilion, South Road, Hythe CT21 6AR on Thursday 16 November from 12 noon until 4pm.
Sellindge Village Hall, Main Road, Sellindge, TN25 6JX on Tuesday 21 November from 12 noon until 4pm.
Folkestone & Hythe District Council, Civic Centre, Castle Hill Avenue, Folkestone, CT20 2QY on Wednesday 22 November from 12noon until 6pm. (UPDATED - 17 November 2023).
Emailing DWCP.Consultation@folkestone-hythe.gov.uk
An invitation to comment has also been sent to more than 5,000 households across the district.
Those unable to view the plan online and who would like to receive a copy should email the address above or telephone the council on 01303 853000.
ENDS