Information about major projects in the district
Folkestone Seafront
Planning reference: Y12/0897/SH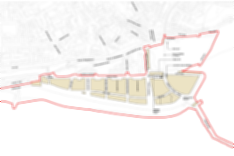 Outline planning permission with matters such as access, scale, layout, appearance and landscaping reserved for future consideration was approved for the redevelopment of the harbour and seafront area of Folkestone.
The application included comprehensive mixed use development of up to 1,000 new homes and up to 10,000 square metres of commercial floorspace, as well as sea sports and beach sports facilities. Improvements to the beaches, pedestrian and cycle routes and accessibility of the site are included in the scheme, together with parking.
Our planning officers are working closely with Folkestone Harbour Company to ensure progress on conditions attached to the outline planning permission with a view to a start for Phase 1 in early 2017.
A £150,000 Section 106 contribution required on commencement of development has been provided up front for a two-way bus, cycle and taxi scheme for Tontine Street (due to be completed in Summer 2016 in conjunction with separately funded resurfacing works).
Shorncliffe Garrison
Planning reference: Y14/0300/SH
The redevelopment of land at Shorncliffe Garrison, including up to 1,200 new homes was approved on 17 December 2015. The development includes affordable housing, community services, a new primary school and nursery. A combined new pavilion/cadet hut facility at The Stadium, retained cricket pitches including mini football pitches, public open space and toilets are amongst the key features of the scheme.
An application for the approval of conditions attached to the planning permission are currently under consideration, with Reserved Matters applications for The Pavilion at The Stadium site, the Somerset Barracks site (127 homes, doctors surgery and commercial floor space) and Cheriton Court Road (40 homes) now approved.
Martello Lakes/Nickolls Quarry
Planning reference: Y06/1079/SH and Y15/0094/SH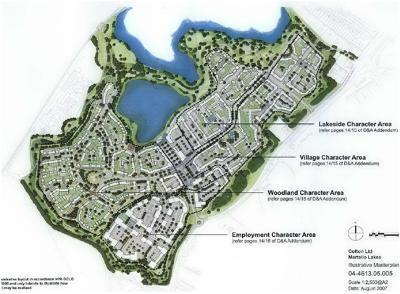 Outline application for mixed use development comprising 1,050 new homes, employment space, community centre, public open space and provision of two new access points to Dymchurch Road. The development also includes site restoration and the raising of land levels. The development was formally approved on 7 May 2010.
The reserved matters for Phase 1 have been approved and construction has commenced on site.
Sellindge Village Expansion
Planning reference: Y14/0873/SH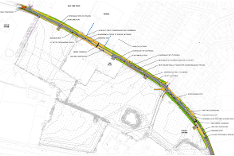 Hybrid application for the redevelopment of land between the A20 and M20 at Sellindge was approved on 22nd January 2016. The development proposal comprises up to 250 new homes, a local mixed use centre including new parish council offices and associated commercial floorspace together with access from the A20.
Full planning permission was granted for 50 homes comprising Phase 1 of the development, with a Reserved Matters application for up to 200 homes within Phase 2 expected shortly.
The development includes junction improvements and traffic calming measures on the A20.
Urban Sports Park, Folkestone
Planning reference: Y15/1241/SH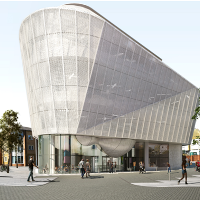 The proposal for a multi-storey sports park comprising of a boxing club, skate shop, offices, cafe and three levels of skate park was approved by Development Control Committee on 8 March 2016.
The building will also include a climbing wall, bouldering room, flexible function space, cycle parking, car parking and hard landscaping.
An application to vary the approved scheme has been received (Y17/0689/SH) which seeks a reduction in overall height, changes to bulk and massing, and amendments to external finishes and floor plans.
Planning Performance Agreement relating to development at Otterpool Park
A Planning Performance Agreement (PPA) has been entered into by Cozumel and Folkestone & Hythe District Council as joint promoters of Otterpool Park, by Folkestone & Hythe District Council as local planning authority, and by Kent County Council.
The PPA is a project management tool that follows best practice by setting out an efficient and transparent planning process for taking forward Otterpool Park. The document sets out the work that will be carried out by all the parties in terms of master planning, providing an evidence base for the Core Strategy Local Plan review and the information needed to support a future planning application.
Planning Performance Agreement relating to development at Otterpool Park (PDF, 590KB)
The PPA is kept under regular review and a revised Appendix A shows progress on the planning of Otterpool Park.
Updated PPA Timetable August 2018 (PDF, 177KB)
Updated PPA Planning Application Validation List Revised August 2018 (PDF, 301KB)
Planning Performance Agreement relating to the development of Otterpool Park - Appendix A revised - March 2018 (PDF, 273KB)
More information on Otterpool Park
New Romney Broad Location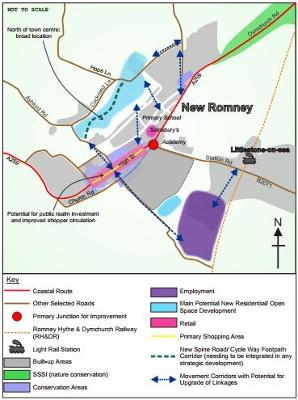 A broad location for residential development to the north of the town centre, comprising around 300 homes, is supported by Core Strategy Local Plan policy CSD8.
Outline permission (Y10/0698/SH) and Reserved Matters (Y15/0710/SH) for 55 homes have been approved at the former Romney Marsh Potato Company site, with development well under way.
Outline permission (Y15/0164/SH) has been granted on part of the remaining site, with Reserved Matters (Y17/0674/SH) for 109 homes currently under consideration.
A further application (Y14/1411/SH) on the remaining site area for up to 117 homes has been accepted but is awaiting issue, subject to the completion of a legal agreement.