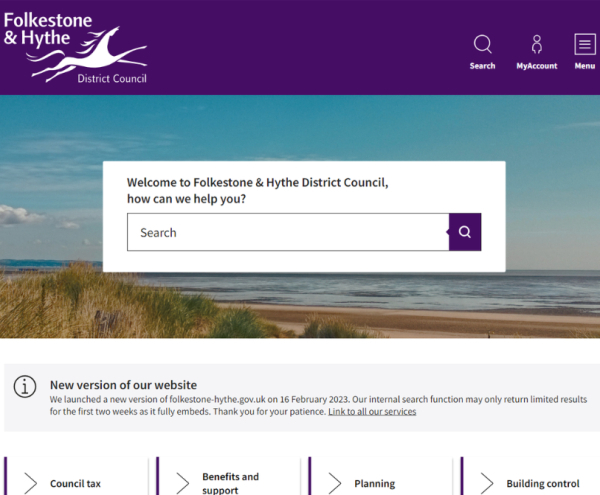 Folkestone & Hythe District Council has launched a new version of its corporate website to make online interactions quicker and easier.
The modern, easy-to-use site has a range of additional features that improve the visibility of key messages for residents. A content review is now underway to ensure all information remains clear and up-to-date.
Cllr Ray Field, Cabinet Member for Transport and Digital Transformation, said: "Our new and improved website offers enhanced accessibility, better communication and more functions for residents and businesses.
"It will improve the experience of our customers – the majority of which now access our services online."
Nearly 70% of those living in Folkestone & Hythe have signed up to MyAccount – an online platform on which users can easily make transactions and see council information relevant to them all in one place.
Leader Cllr David Monk added: "Online interactions are not only easier for residents, but they are more cost effective for the taxpayer and also help us respond more quickly to those without digital access."