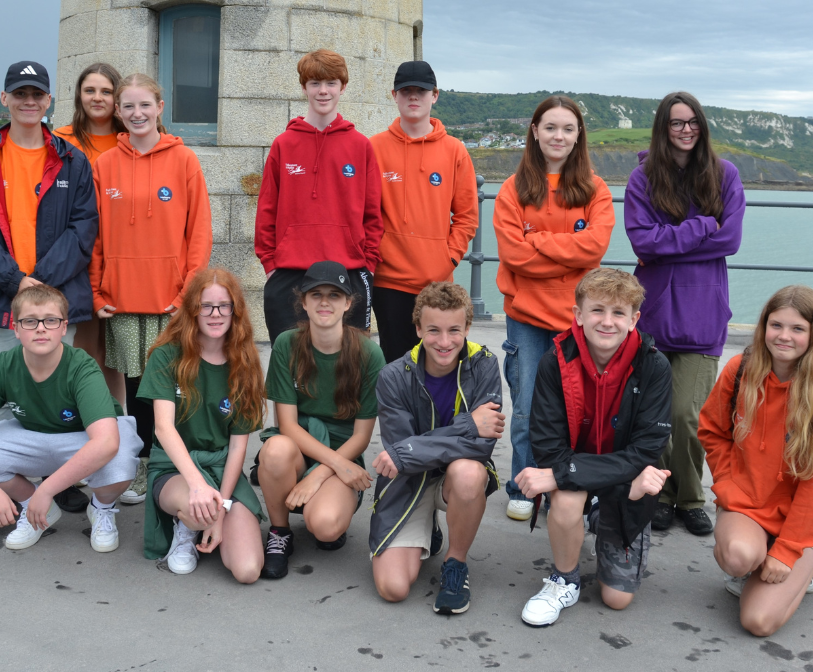 Youngsters from Folkestone & Hythe and twin town Boulogne-sur-Mer have set sail for France as the 2023 Tall Ships project reaches a triumphant conclusion.
Thalassa – a three-masted barquentine – left the Folkestone Harbour Arm on Sunday afternoon, waved off by proud relatives, council representatives and nautical enthusiasts.
The teenagers from England and France will crew the ship, take it in turns to cover the four-hourly watch shifts and undertake tasks such as putting up sails, adjusting rigging and duties in the mess.
They are due to arrive in Boulogne-sur-Mer on Thursday (13 July) in time for the famous La Côte D'Opale fête la Mer – a gathering of tall ships and traditional boats attracting hundreds of thousands of visitors.
The project is supported by Folkestone & Hythe District Council, The Sports Trust and Boulogne Town Hall.
Cllr Mike Blakemore, Cabinet Member for Community and Collaboration, said: "The Tall Ships project gives a once-in-a-lifetime opportunity for youngsters in the district, providing a fantastic environment to learn very valuable skills and make lasting friendships with our French neighbours.
"It's something that is truly unique to this district and makes a huge difference to those participating."
Thalassa is a tall ship built in Harlingen in the Netherlands and operates as a sail training vessel. It stands at 37.2 metres high and has a hull length of 39 metres. You can follow its progress on the Marine Traffic website.
In May and June, youngsters enjoyed a wide range of activities on both sides of the English Channel as part of the project.